MM UNIVERSITY ORGANIZED STUDENTS LEADERSHIP PROGRAMME ON 17th MARCH, 2016
Maharishi Markandeshwar University, Sadopur (Ambala) organized a One Day Students Leadership Programmein association with RGNIYD (Rajiv Gandhi National Institute of Youth Development) and Ministry of Youth Affairs and Sports on 17th March, 2016. Over 400 students from different courses and streams attended the programme.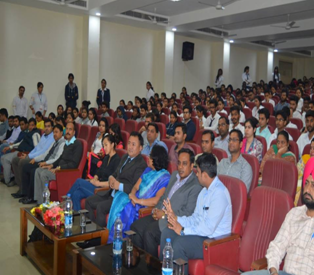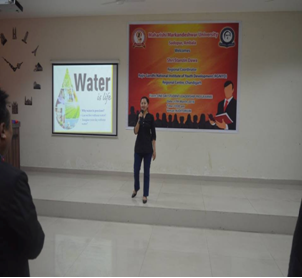 The programme was conducted by Shri Stanzin Dawa, Regional Coordinator, RGNIYD. The programme aims to purposefully create, facilitate and foster leadership learning opportunities and experiences among the students by strengthening individual leadership skills. The programme envisages to create appropriate platform for engagement of youth in development and nation building process. The learning outcomes were very well taken by the participants & will go long way in shaping the career of our "Young Pool of Talent."