STUDENTS AND FACULTY MEMBERS FROM THE DEPARTMENT OF MANAGEMENT STUDIES SPENT ONE DAY IN OLD AGE CHARITABLE HOME ON 29th JANUARY, 2016
By considering our role towards social responsibility, the students and faculty members of Department of Management Studies visited an old age charitable home in Ambala Cantt on January 29, 2016. Dr. Sonika Chaudhary, Head of Department enlightened about the plight of aged persons living in old age homes. Students of all the classes contributed money to buy gifts for residents of the old-age home. They not only handed over the gifts, but also spent time with the aged people and enquired about their well-being. They became emotional when the elderly persons narrated their tales of sorrow. Teaching faculty also helped the senior citizens by purchasing handkerchiefs, socks, biscuits and toffees. The students served the food to the aged and stayed till lunch. It was really an emotional saga at the old-age home.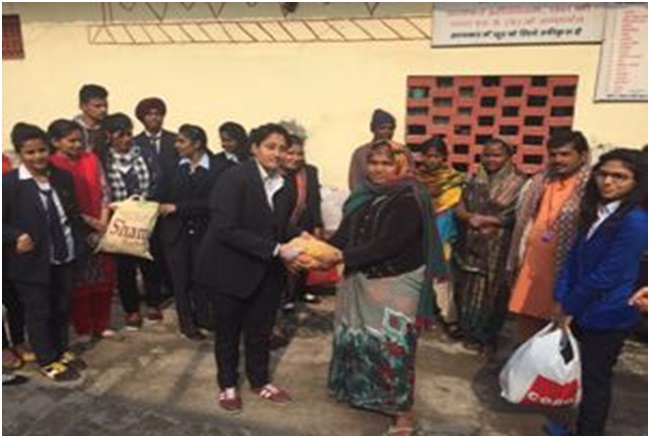 With tears in their eyes, the aged folks described their agony as students and teachers cried. They promised the residents that they would come regularly to the home, and spend some time with the aged persons. Some students promised to celebrate their birthdays with members of the old-age home. It was the most wonderful and emotional evening. Such activities must be done regularly for the sake of betterment of society and peace for inner self.