DEPARTMENT OF COMPUTER SCIENCE & ENGINEERING ORGANIZED A ONE-DAY MEDITATION WORKSHOP - "HEARTFULNESS MEDITATION" ON 28th JANUARY, 2016
A one-day meditation workshop on "Heartfulness – Purity Weaves Destiny" was organized by the Department of Computer Science & Engineering in collaboration with the "Sahaj Marg Spirituality Foundation" at the University campus as a noble cause. The workshop was aimed at explaining the students and faculty about the significance of meditation. It was an introductory heart-based meditation programme and was designed to be purely practical. Instead of conceptualizing the breathing techniques or being a brain-oriented visualization, the workshop was evolved around the epicentre of 'feeling'.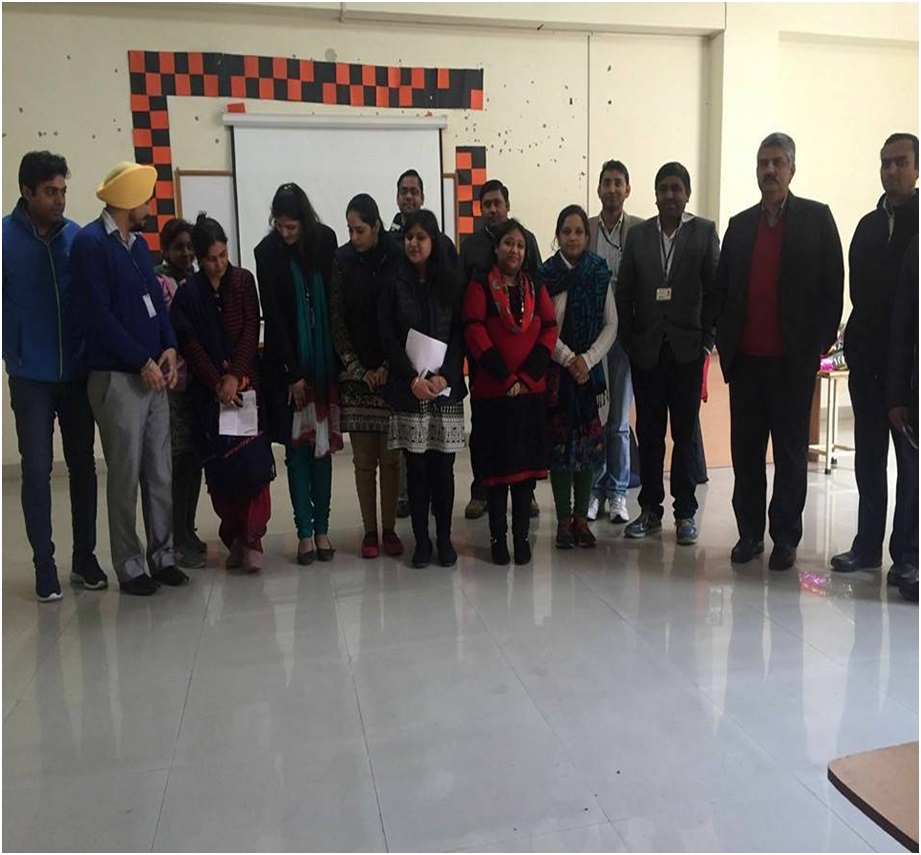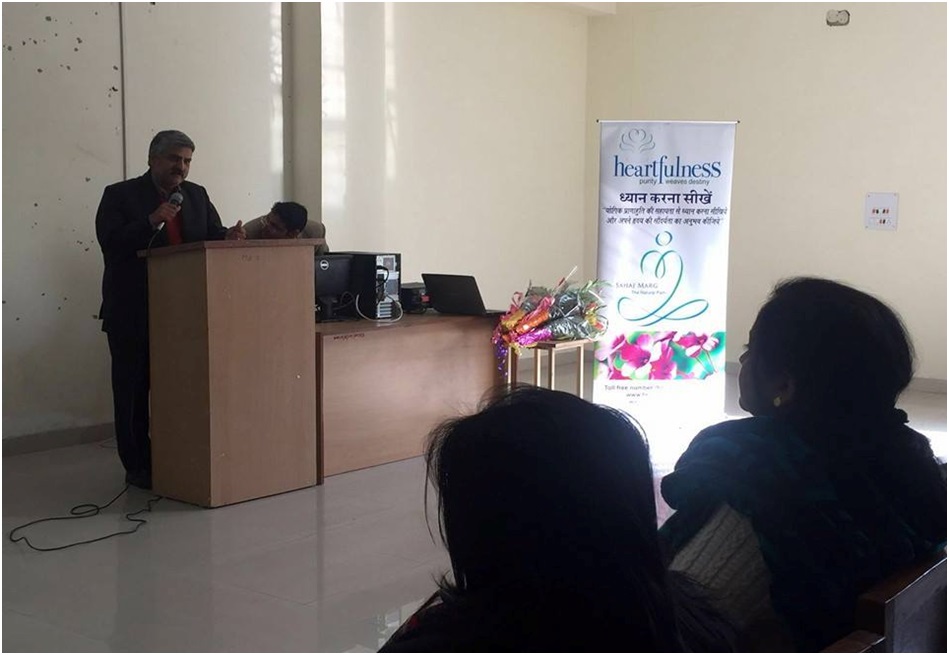 Ms. Lovleena- Coordinator, Sahaj Marg Spirituality Foundation and Lecturer in Electronics & IC Department at Government Polytechnic Nilokheri, Mr. Jagannath-Senior Scientific Officer, NIT Kurukshetra, Professor R.K. Sharma- Electronics Department, NIT Kurukshetra and Mr. Gaurav Saini- Assistant Professor, Electronics Department, NIT Kurukshetra were the resource persons.
The workshop was prefaced by a floral welcome as a token of gratitude towards the resource persons by Dr. Deepali Gupta, HOD CSE Department. In the first phase of the workshop, Professor R.K. Sharma elaborated about meditation as a state of consciousness when the mind is free of scattered thoughts and various patterns. He further explained that it is a cessation of thought process and it simply involves listening to the sound of silence. In the next phase, Ms Lovleena demonstrated practically a scientific approach to practise meditation. The students and the faculty members along with the resource persons rehearsed meditation for around twenty minutes to feel its efficacy.