DEPARTMENT OF COMPUTER SCIENCE & ENGINEERING ORGANIZED A ONE DAY WORKSHOP ON BIG DATA AND DATA ANALYTICS ON 19th JANUARY, 2016
Department of Computer Science & Engineering organized a one day workshop on 19th January, 2016 on the topic "Big Data and Data Analytics" at Maharishi Markandeshwar University, Sadopur, Ambala. The workshop was attended by the students and faculty members of the Department. Professor (Dr.) Rakesh Kumar, DCSA, Kurukshetra University, Kurukshetra, was the resource person. The goal of the workshop was to uplift the interests of the students and faculty in the area of Big Data.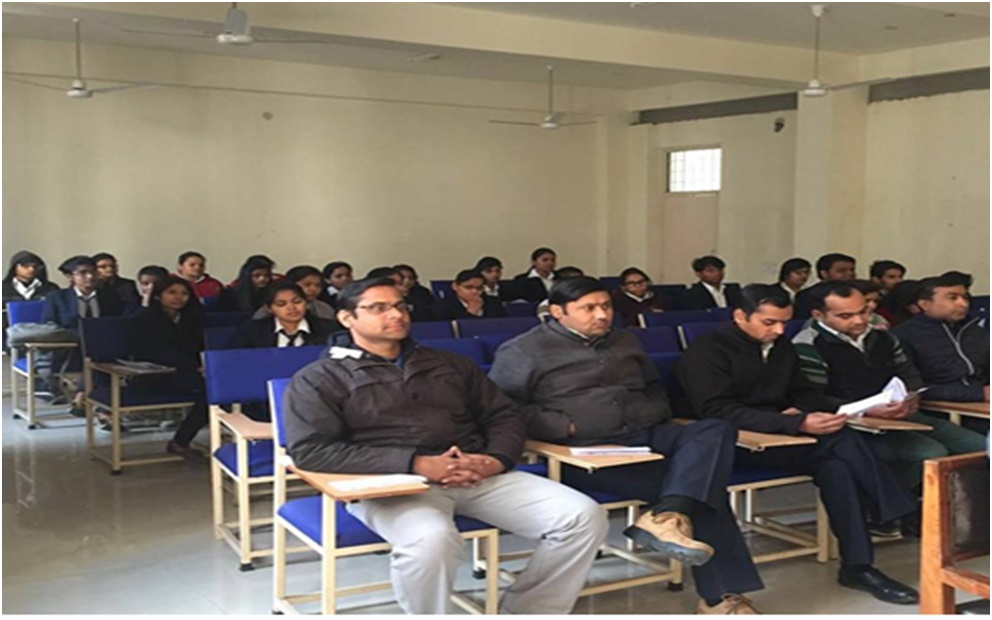 Dr. Rakesh Kumar elaborated Big Data as a process of examining huge volumes of data to uncover hidden patterns and unknown correlations for better decision making. Participants came across the unique properties of machine learning that are ideally suited to address big-data fast paced needs in newer ways.
As a starting point, an introduction to the topic was delivered by the resource person. In the consecutive phase of the workshop, Dr. Rakesh Kumar suggested the students on the choice of Big Data as a prolific path of in the field of Computer Engineering. Dr. Deepali Gupta, HOD CSE Department, presented a token of gratitude to Dr. Rakesh for his fruitful dialogue on the subject area.