DEPARTMENT OF ELECTRONICS AND COMMUNICATION ENGINEERING ORGANIZED ONE DAY WORKSHOP ON MATLAB - TECHNOLOGICAL TRENDS ON 5th JANUARY, 2016
A one day workshop on 'MATLAB - Technological Trends', was organized by the Department of Electronics and Communication Engineering on 5th Jan 2016 as an endeavor to instill the cognizance of latest tools available in the MATLAB software among its faculty and staff members. Dr. Amit Manocha, Associate Professor and Head of Electrical and Electronics Engineering Department at Institute of Technology, Maharaja Agrasen University, Baddi, (Himachal Pradesh) was invited as the Resource Person. As an introductory fraction, he briefed up the listeners about the various aspects of MATLAB along with its applications in Engineering. He also enlightened its features as it integrates computation, visualization, and programming in an easy-to-use environment.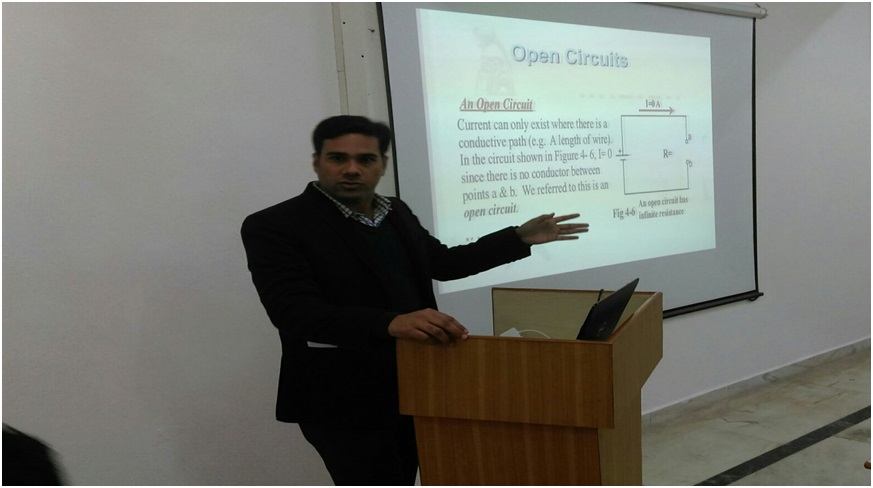 This was followed by hands-on practical experience on various tools available in the MATLAB toolbox like Signal Processing and Control System. At the end, Prof. Parveen Bajaj, Head of Department (ECE), extended the vote of thanks towards the expert for sharing his intellect with the faculty members. He also encouraged the faculty and staff members to engross themselves in such types of ventures for technical development.