Road Safety Campaign On 21st November, 2015
With a small phrase "It's Road Safety-Not rocket science", an educational and awareness campaign on road safety was organized by the Civil Engineering Department of MM University, Sadopur on 21st November, 2015 in MM International School, to engage the community and help change the unsafe behavior of people on the roads.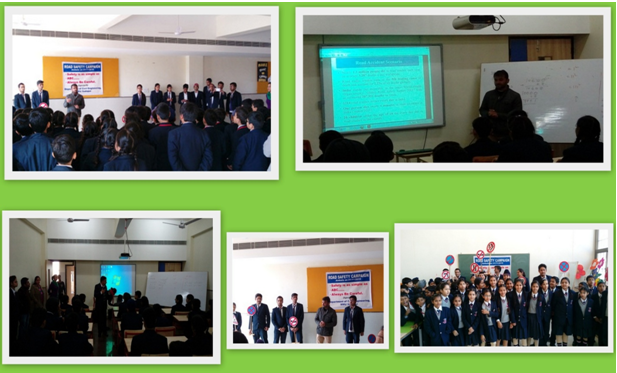 The campaign was an initiative to provide road safety information for road users. The aim was to encourage safer behavior to reduce the number of people killed and injured in road accidents every year. Since children are in a stage of learning, so any good habits taught to them at this stage will last long.
Faculty members and students of the Civil Engineering Department went up for this campaign to MM International School. Mr Y.K. Singhgave a brief introductory speech to the students regarding the campaign. A presentation was given by Er. Kuldeep Singh on road safety to the students of 9th & 10th standard.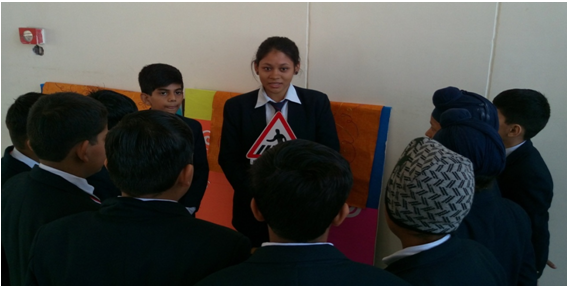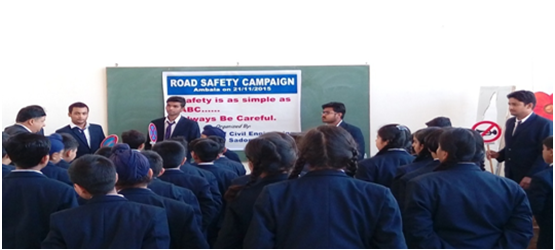 The students of Civil Engineering Department informed the school children about various road signage, their applications and importance. The program was well acclaimed by the students and Staff members of the School.