MM UNIVERSITY ORGANIZED ORIENTATION DAY
16th AUGUST 2016
"You are off to great places
Today is your day
Your mountain is waiting
So get on your way"
Maharishi Markandeshwar University, Sadopur-Ambala organized 'Orientation Day' on 16th August 2016 to welcome the new batch of students of B.Tech, BBA, B.Com., B.Sc(Agriculture), B.Pharm., M.Sc. and MBA. The auspicious proceedings of the event began with the devotion to the goddess Saraswati and lightening of lamp by Dr. Harish Sharma (Honorable Vice-Chancellor), Dr. Anil Jain (President, Vaiseshika Electron Devices, Ambala), Dr. Manish Sharma (Registrar & Principal, MM School of Pharmacy), Dr. N.N. Khan (Controller of Examinations) and Dr. Manpreet Singh (Principal MMGI).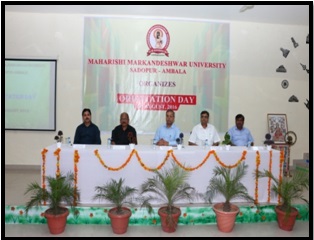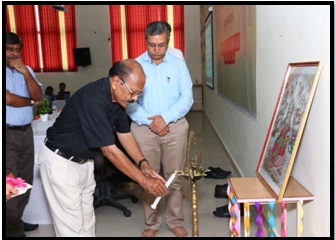 Various Deans, Heads of Departments, Chief Warden and Training & Placement officer were also present at the event. Students registered themselves at the Registration Desks and were provided the Handbook of Information. After a snack get-together, a virtual tour of 'Life at MMU' was also demonstrated to the students and their parents.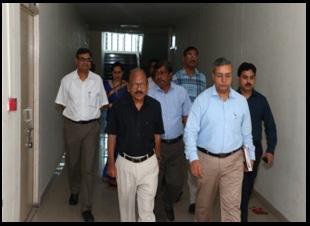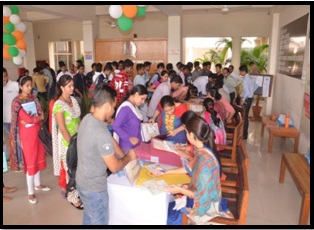 Honorable Vice-Chancellor addressed the students and his kind words enlightened them with the various academic rules and regulations. He encouraged the students and also introduced them with the best practices followed by the University for enhancing the teaching-learning process. Dr. Anil Jain motivated the students and laid special emphasis on importance of practical know-how of theoretical concepts. Keeping in view the ample opportunities which the University is providing, Dr. Jain persuaded the students to participate in co-curricular and extra-curricular activities for their overall development. Students were also introduced to their respective mentors.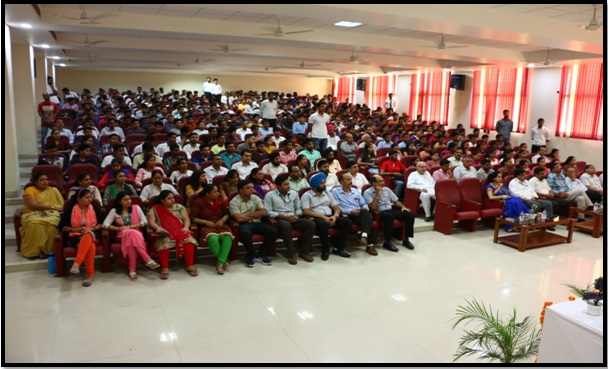 A session on E-Learning which is provided by the University through the Software Application Called 'LINKSTREET' was also arranged. Dr. Manish Sharma, extended a vote of thanks and afterwards the students were accompanied by respective HODs and mentors for a campus tour including academic blocks, laboratories, library orientation etc.
Danik Jagran (18.08.2016)
जागरणसंवाददाता, अंबालाशहर :एमएमयूनिवर्सिटीसदोपुरमेंआयोजितओरिएंटेशनडेपरनवछा
जागरणसंवाददाता, अंबालाशहर :एमएमयूनिवर्सिटीसदोपुरमेंआयोजितओरिएंटेशनडेपरनवछात्रोंसेआहवानकियागयाकिवेजिसमिशनकेसाथयहांआयेहैंउसकोपूराकरनेकेलियेयूनिवर्सिटीऔरअंबालाकीइंडस्ट्रीजकाभरपूरलाभउठानाचाहिये।साथहीकहागयाकियादरखेकीकठिनपरिश्रमहीसफलताकीकुंजीहै।
बिटसकेएडजंक्टप्रोफेसरडॉ.अनिलजैननेकार्यक्रमकोसंबोधितकरतेहुएउक्तआहवानकिया।वहसंस्थानमेंबीबीए, बीटेक, बीकॉम, एमबीए, बीएससीकृषिऔरएमएससीकेप्रथमवर्षकेछात्रोंकेलिएपावरप्वाइंटकीमददसेआयोजितओरिएंटेशनकार्यक्रमकोसंबोधितकररहेथे।यूनिवर्सिटीकेउपकुलपतिडॉ. हरीशशर्मानेनएछात्रोंकाआह्वानकियाकीउन्हेंविश्वविद्यालयमेंप्राप्तसंसाधनोंकापूराउपयोगकरनाचाहिएक्योंकिउत्कृष्टतासंस्थानकामूलमंत्रहै।यूनिवर्सिटीअतिआधुनिकसंसाधनउपलब्धकरानेकेलियेकृतसंकल्पहैताकिइसयूनिवर्सिटीकेछात्रनकेवलराष्ट्रीयबल्किअंतर्राष्ट्रीयस्तरपरभीप्रतिस्पर्धामेंपीछेनरहे।इसीकड़ीमेंइसवर्षसेएकनयाडिजिटलऐपलींकस्ट्रीटशुरूकियाहै।इसकेबादबंगलौरसेआएकंपनीकेअधिकारीनेछात्रोंको ¨लकस्ट्रीटपरप्रदर्शनदियाऔरबतायाकीकिसतरहसेवोइसकाउपयुक्तप्रयोगकरसकतेहैं।इससेपूर्वछात्रोंकेरजिस्ट्रेशनऔरहैंडआउटदेनकेबादएमएमयूकेवाईसचांसलरडॉ. हरीशशर्मा, रजिस्ट्रारडॉॅ. मनीषशर्मा, परीक्षानियंत्रकडॉ. एनएनखान, ¨प्रसिपलडॉ. मनप्रीत ¨सहआदिनेछात्रोंऔरउनकेमातापिताकास्वागतकिया।दीपप्रज्वलितकरऔरसरस्वतीवंदनाकरज्ञानकीदेवीकीआराधनाकीगई।
DanikBhasker (18.08.2016)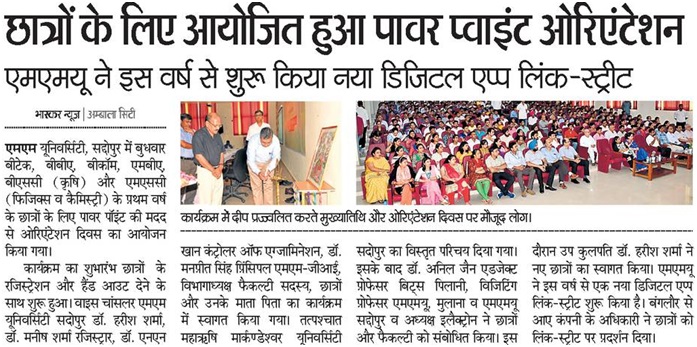 Amar Ujjala (18.08.2016)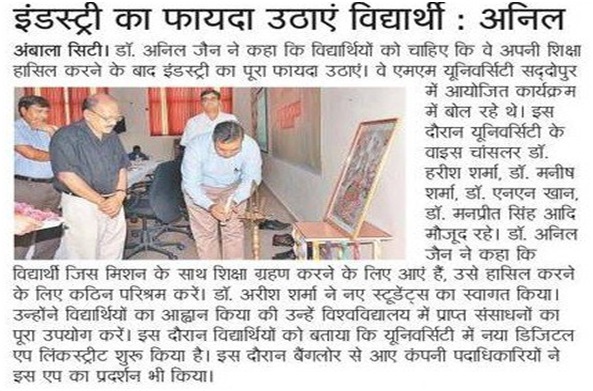 The Tribune (18.08.2016)