NSS UNIT AND ECO-FRIENDS CLUB ORGANIZED TREE PLANTATION DRIVE
1st August 2016
"Someone's sitting in the shade today because someone planted a tree a long time ago."
Keeping this thought in mind, NSS unit and ECO-FRIENDS CLUB (The Environmental Club) of MM University organized Tree Plantation Drive on 1st August 2016 in association with DainikJagran, the leading publication house.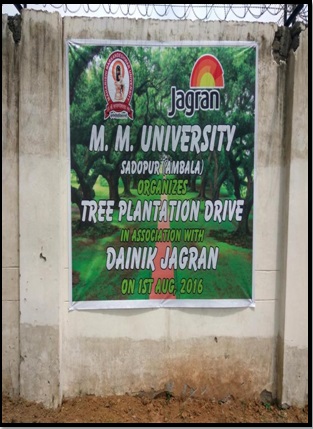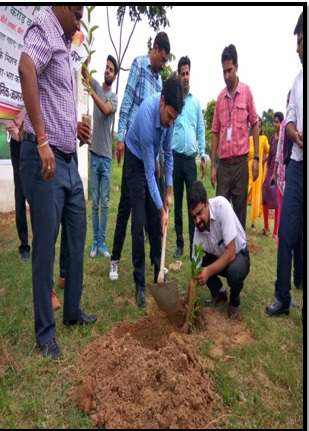 Students of the University planted 78 saplings under the guidance of senior dignitaries Prof. Manpreet Singh, Prof. Raman Gupta, Prof. Praveen Ailawalia, NSS Coordinator and Prof. Parveen Bajaj, Convener of ECO-FRIENDS. Heads of various departments and staff members also participated and planted saplings. Students promised for the upkeep and care of the plantation.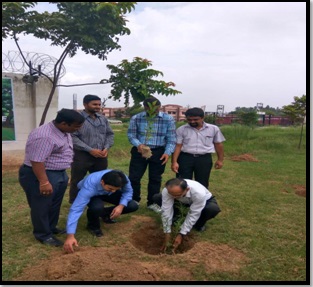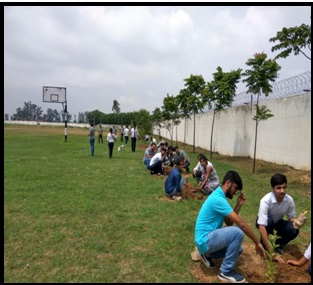 Students also pledged to take forward the massive and ambitious programme regarding tree plantation launched by our Government.