INTERNATIONAL YOGA DAY ORGANIZED BY NSS UNIT OF MM UNIVERSITY
21st June 2016
"Yoga is an invaluable gift of India's ancient tradition. It embodies unity of mind and body; thought and action; restraint and fulfillment; harmony between man and nature; a holistic approach to health and well-being. It is not about exercise but to discover the sense of oneness with oneself, the world and the nature".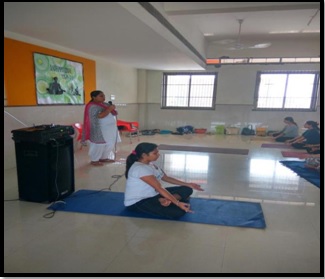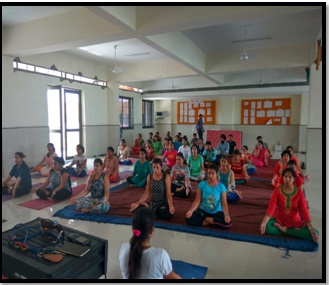 Faculty members and students participated in the event with great enthusiasm. They performed various 'Asana' under the guidance of the trained instructor. The students promised to inculcate YOGA in their daily routine.
In regards to the United Nations General Assembly's declaration on 11th of December in 2014; to celebrate World Yoga Day or International Day of Yoga on 21st of June every year the NSS unit of Maharishi Markandeshwar University, Sadopur celebrated 2nd International yoga day on 21st June 2016.