MMU, Sadopur organized "Surtarang" National Singing Talent Hunt of Sangam Kala Group on 12.11.2016
MMU, Sadopur- Ambala (Chandigarh- Mohali Chapter of renowned Sangam Kala Group) organized "SURTARANG" National Singing Talent Hunt in association with Sangam Kala Group on 12th November 2016.
The auditions of the amateur singers were taken by the qualified judges. Around 150 aspiring singers participated in the auditions in the morning session and the selected 18 participant along with many renowned singers such as Deepesh Rahi and Dilawar performed during the finals in the evening session. Honorable Vice- Chancellor Dr. Harish Sharma graced the occasion and appreciated the talent of amateur singers.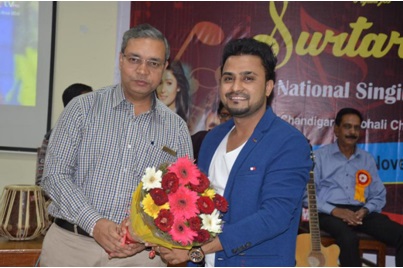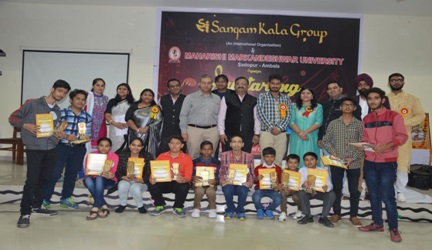 The participants are divided into 3 age groups i.e 5-12 years, 12-18 years and 18-30 years and are further divided in to 2 categories i.e filmy and non filmy.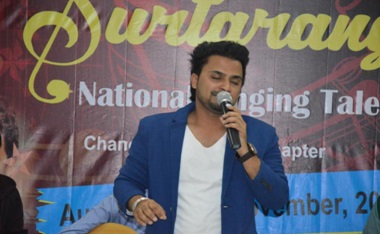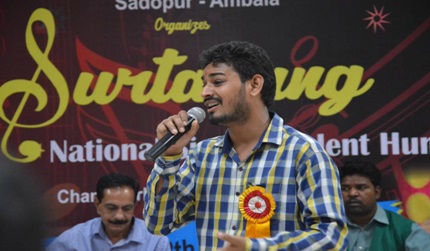 Firstly, the auditions are held at regional chapter level and the winners of these chapters participate in the National finals at Delhi. To name a few, Sonu Nigam, Shreya Ghoshal, Sunidhi Chauhan, Harshpreet Kaur, Toshi, Mahalakshmi etc. are some of the proud discoveries of SKG.